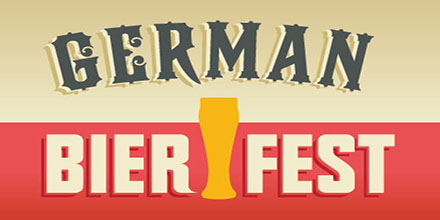 Get ready to polka, and mark your calendar for the 16th Annual German Bier Fest in Atlanta! 
Event Details
Saturday | August 24th, 2019
2:00 p.m. – 7:00 p.m.
Location
Woodruff Park
91 Peachtree St NW
Atlanta, GA 30303
The family-friendly festival is a celebration of authentic German beer, food, and music!
Event Highlights
Food and Fun
Pairing with the incredible flavors of authentic German beer, delicious fare will be available from Atlanta's German food vendors and restaurants to include everything from bratwurst to wienerschnitzel. Come enjoy soft pretzels, bratwurst and knockwurst fresh off the grill, sauerkraut, beer ice cream, and more!
All throughout the afternoon, live music will be performed on stage by The Wurstbrats Oompah Band, and local entertainers will be sprinkled throughout Woodruff Park as you make your way through the festival. Between raffles, games, sports activities, and more, there will be plenty of hands-on fun for the whole family.
All About the Beer!

Through the German Purity Law, all beers have been crafted in a way that has turned German beer into a true art. With over 35 authentic German beers to sample, you will experience these carefully-crafted flavors first-hand and even find a new favorite beer!
Getting There
Presented by Premier Events in conjunction with The German American Chamber of Commerce, The German Bierfest is a rain-or-shine event. Known as one of Atlanta's top MARTA-friendly events, attendees are encouraged to utilize MARTA to arrive quickly and safely.
More information on the 2019 German Bier Fest.