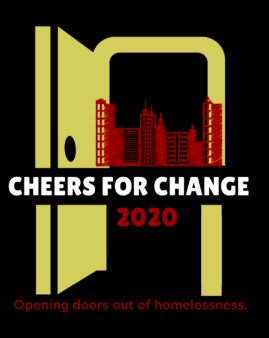 Due to concerns over the COVID-19 pandemic, this event has been postponed. Check back for updates!
Benefiting Central OAC, the 7th annual Cheers For Change fundraiser welcomes all Sponsors, Patrons, and Guests for an evening of food, unique beverages, live music, and more!
Event Details
Sunday | March 26th, 2020
6:00 p.m. – 9:00 p.m.
Location
POUR Taproom Atlanta
661 Auburn Ave NE
Atlanta, GA 30312
Event Highlights
Guests will enjoy a unique beverage experience, light bites, live auction, and incredible live music. Rounding out the afternoon with some extra fun, a  fishbowl auction, cornhole tournament, and more games will all be part of the festivities!
Central Outreach and Advocacy Center
Located in Downtown Atlanta, Central Outreach and Advocacy Center (COA) opens doors to overcome and prevent homelessness through tireless empowerment, resources, and education. The nonprofit organization strives to act with humility and patience while treating each person with respect and dignity.
More information on Cheers for Change.