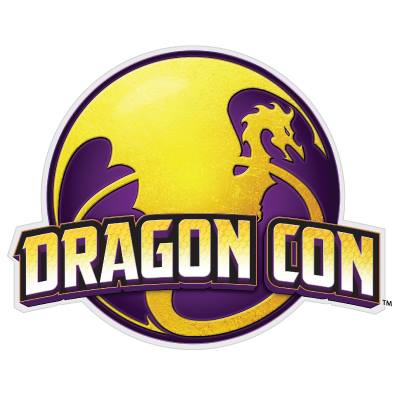 One of Atlanta's favorite Labor Day weekend traditions, DragonCon makes its annual return as the largest multi-media, pop-culture convention!
Event Details
August 29th – September 2nd, 2019
Friday at 10:00 a.m. – Monday at 5:00 p.m.
Location
Interconnected via tube-ways and convenient pathways, the event will be hosted across 5 Midtown hotels including: Hyatt Regency, Hilton Atlanta, Sheraton Atlanta, Atlanta Marriott Marquis, and Westin Peachtree Plaza Hotel.
Admission
Admission to the convention and hotels is FREE
Passes required for access to panel discussions, contests, concerts, celebrity signings, and more.
Ticketing packages cost $140-$160 for 4-day membership access and $65 for Banquet Tickets.
Children under the age of 6 are permitted for free.
The convention begins at 10:00 a.m. on Friday and continues with events around the clock through Monday at 5:00 p.m. With so many events over the 4-day celebration, it can be hard to choose! Check out some of the highlights this year:
Annual Dragon Con Parade
Saturday | August 31st · 10:00 a.m.
Kick off the convention with the 18th Annual Dragon Con Parade! For the very first time, the Parade will also be televised. The largest Parade in Atlanta features the ever-popular Storm Trooper 501st Legion, favorite pop culture characters, costumes, groups of cosplay, and more!
Live Performances & DJs
From Friday through Monday, late-night DJ'd dances begin after the last concert and last until dawn, so you can dance until the sun comes up! Traditional SF convention filk-singing will also take place on Friday, Saturday, and Sunday evenings.
Night at the Georgia Aquarium
Saturday | August 31st · 7:00 p.m. – 11:00 p.m.
The Georgia Aquarium welcomes back Dragon Con for an evening of pop-culture themes, dimmed lighting, and delicious cocktails! The awe-inspiring Georgia Aquarium provides the perfect scenery and ambiance to continue both Dragon Con & Labor Day celebrations.

Workshops, featured events, and more highlights:
Guests will enjoy live wrestling, costume contests, reading sessions from authors from their own works, video & film showings, a curated collection of puppetry, and much more!
A variety of interactive workshops will also be offered for tai chi, self-defense, belly-dancing, acting, writing, and fabrication with lessons from Syfy's own special effects artists.
Food & Libations
Cocktail and food vendors will be abundantly located throughout the hotels in addition to the hotel bars and restaurants. Home to some of Atlanta's best restaurants, the Midtown block offers a variety of dining choices within convenient walking distance.
Getting There
The convention is easily accessible from MARTA, and paid parking will be available.  Simply by walking through Midtown, the festivities begin with convention-goers adorned in incredibly artistic costumes!
More information on Dragon Con.