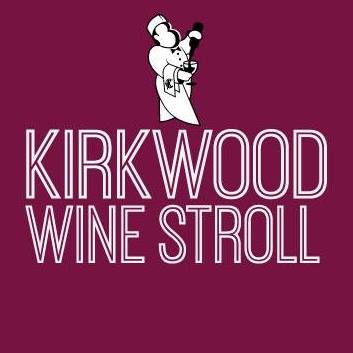 This Fall, the Kirkwood Wine Stroll celebrates its 13th annual return to the historic Kirkwood neighborhood. With over 40 participating locations, guests will sample wines from around the world while enjoying the community experience unique to Kirkwood! 
Event Details
Friday, September 20th, 2019
7:00 p.m. – 10:00 p.m.
Location
Hosea Williams Drive & Kirkwood Neighborhood
Tickets will include a souvenir wine glass, program, and live entertainment. Enjoy a sample of white and red wine alongside light bites at each location! Additional businesses will feature music, demos, specials, discounts, and prize drawings.
The Food

No more food tickets, just purchase food directly from each station Additional dining options will be available from participating restaurants, including dine-in specials, small plates, and other specials.
2019 Food Stations:
Kirkyard Public House, My Coffee Shop, Poppa Corns Gourmet Popcorn, Steel City Pops, and Urban Pie.
The Wine

Guests will receive a program upon check-in that clearly lists each wine being poured so you will have a record of all of the selections. The 84 wines selected for the Kirkwood Wine Stroll are styles featured from around the world.Wine pouring stations will be abundantly located throughout the event with both a red and a white option from a particular country to sample.
The Beer
Now for the 3rd year, Eventide has joined Second Self Brewery as a sponsor of Kirkwood Wine Stroll. Proceed directly to the beer tent by the Kirkyard to purchase your beer – No more beer tickets needed!
The Music
A full program of live music will be featured in three locations for guests to enjoy all along the tasting route. Explore a variety of tunes across the Electric State, the Jazz Stage, and the Acoustic Stage!

Event Proceeds
Proceeds from the Wine Stroll will be used to enhance the business districts and help fund other Kirkwood organizations and events. The beautiful evening is a wonderful way to explore the charming neighborhood of Kirkwood – a true destination location!
More information on the 13th Annual Kirkwood Wine Stroll.
Learn more about Decatur & Druid Hills, and see homes for sale.