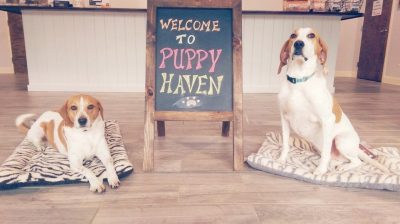 Puppy Haven proudly presents the return of Party for the Paws! The annual fundraiser helps raise money for local rescues in hopes of helping dogs find a forever home – So come celebrate for a great cause!

When
Saturday · May 6th, 2017
11:00 a.m. – 3:00 p.m.
Where
Puppy Haven Brookhaven
2740 Caldwell Road Northeast | Atlanta, GA 30319
There will be live music, vendors, food trucks, a raffle, a silent auction, dog pools, and much more! All ages and guests are welcome.
With 400 people in attendance at last year's event, Party for the Paws gave all proceeds to Angels Among Us. This year will be even bigger with an expected 600-700 people! All proceeds from the 2017 fundraiser will go to Rescue Me Georgia.