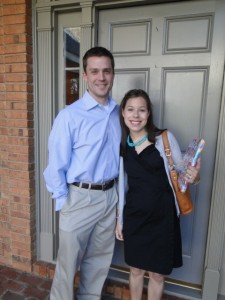 "For me this was an amazing experience if you consider how complicated it could have been with life as we know it. There isn't a thing I would identify as something that should have happened differently.
A few of the things that were most impressive to me were:
Recommendations for service providers – lender, appraiser, inspector

Communication style – prompt/concise

Hugs – not sure this comes standard or if we got the deluxe package.
Thanks again for the terrific experience. You've taken what is normally an extremely stressful situation and turned into one that was actually quite enjoyable. Look forward to tossing back a few bottles of wine with you in our new place."
– Chris & Kelly