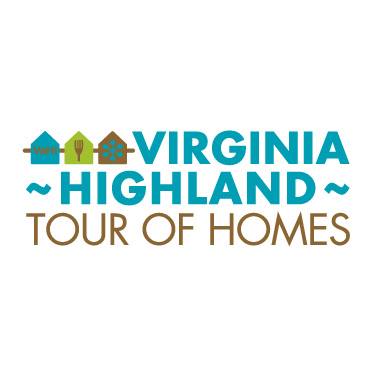 Due to concerns over the ongoing pandemic, the Virginia Highlands Tour of Homes has been cancelled for 2020.
Tour, eat, and shop! It's time to celebrate the start of the holiday season with the Annual Virginia Highlands Tour of Homes!
Check-in
YWCA of Greater Atlanta
957 N. Highland Ave NE
Atlanta, GA 30306
Known as one of Atlanta's most charming and historic neighborhoods, the Virginia Highlands will be the perfect spot to enjoy gorgeous architecture and interior design while spreading some holiday cheer!
Tour Homes

Nine beautiful homes and a special History Tour will be featured throughout the festive 2-day event. Each home's unique style and design will showcase the neighborhood's character. This year's line-up includes a variety of  bungalows, an American farmhouse, and beautiful renovations!

Food
From 12:00 p.m. – 4:00 p.m. on both days of the tour, local restaurants will provide food tastings at each of the Tour Homes. Delicious fare will be featured from Virginia Highlands returning favorites, including: Alon's, Atkins Park, bar.bacoa, D.B.A Barbecue, El Taco, Marlow's Tavern, Murphy's, New Realm Brewing Company,  San Francisco Coffee Roasting Company, Treehouse Milk, Varuni Napoli, Whiskey Bird, Wood's Chapel BBQ, and Xocolatl Chocolate.
VHCA
Proceeds from the Virginia Highlands Tour of Homes will directly benefit VHCA, a non-profit organization whose mission is to improve the quality of life in the community through neighborhood park improvements, planning and preservation, and other community efforts.
Between the neighborhood's unique variety of shops, eclectic restaurants, and historic architecture, guests are sure to delight in a weekend of shopping, eating, and soaking up the charming scenery!
More information on the 2019 Virginia Highlands Tour of Homes.