About Virginia Highland
Virginia Highland has a cool, artsy vibe and is popular with singles and families alike. VaHi is one of the best neighborhoods in Atlanta for walkability. The neighborhood has a wide variety of choices for shopping, dining and nightlife concentrated within a few blocks. You'll find charming cottages, bungalows and new construction homes.
This historic neighborhood was developed in the early 1900's, it consists of seven distinct commercial "villages" alternating with short, walkable blocks. The neighborhood's name derives from the intersection of Virginia and Highland Avenues.
Virginia-Highland also boasts some of the best schools in the City of Atlanta, including Springdale Park Elementary.
Search Virginia Highland homes
See all homes for sale in Virginia Highland
Search Virginia Highland Homes by price
$500-$750,000 | $750-$1 million | $1 million+
New Construction Virginia Highland Homes
See all new construction homes in Virginia Highland
Virginia Highland Condos & Townhomes
See all condos & townhomes for sale in Virginia Highland
Custom Search: See all homes for sale in Virginia Highland and Atlanta
Advanced home search | by street address | by MLS # | by map | Open House
Search for homes by school district – go to Advanced Search and search by Elementary School, Middle School or High School.
Find a home you will love! Create a home wish list and register for our free Home Finder Alert. You will receive an email each time a new home comes on the market that matches what you're looking for, so you'll be the first to see new listings!
Virginia Highland Market Report
Stay Informed! Learn more about the Virginia Highland Real Estate market including statistics on median price, list-to-sales price, days on market, inventory trends and see homes that have sold in the past 30 days.
This report is generated in real time and is provided as a snapshot of the Virginia Highland real estate market. Contact our team for more specific information and expert advice. View Brookhaven Market Reports below by price range.
Click the link at the top of each report and get monthly market reports delivered to your inbox.
$500-$750,000 | $750-$1 million | $1 million+
Video of Virginia Highland
See the sights and sounds of Virginia Highland in this video.
Virginia Highland in Midtown Atlanta
Shopping and Dining
Murphy's is a popular gathering spot for brunch, lunch or dinner. Atkins Park is Atlanta's oldest continuously licensed tavern and is great for burgers and beer…and don't forget Taco Mac and Moe's & Joe's, also great spots to quench your thirst! Craving Italian? La Tavola has pasta galore!
For great music, stop by Blind Willie's or Dark Horse Tavern. Ready for shopping? Visit Staton Home Furnishings for unique lighting, pillows and accessories.
Health & Fitness
Virginia Highland has a wide assortment of health and fitness classes from yoga and Pilates to high-intensity weight training. Here are a few of our favorites.
Living Green
Most of us are trying to live cleaner and greener these days and take better care of our planet. Here are a few ways to live greener in Virginia Highland:
Annual Events
Parks & Recreation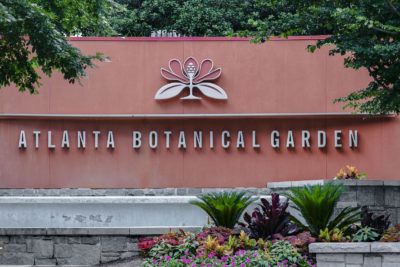 Transportation
Schools
Virginia Highland offers outstanding academic options for children of all ages. In addition to the following list, you can find out more information about metro Atlanta schools at Great Schools.
Preschools
Public Schools
Private Schools
More information on Atlanta area Public and Private schools.
Selling your home
Selling your home in Virginia Highland? Morris Raney Real Estate combines traditional real estate methods with state-of-the-art Internet marketing.
Each home is unique. Our team will meet with you, listen to your goals and customize a marketing plan for you and your home. When you list your Virginia Highland home with the Morris Raney team, your home will be receive professional staging, magazine quality photography, virtual tour, a website devoted exclusively to your home, custom designed color brochure, agent-to-agent marketing strategies, consistent feedback from agents and buyers who view your home, top negotiating skills and contract-to-closing expertise.
Check out our digital listing brochure.
Let's talk about what your home is worth!
Extras