Meet Melanie Millner | The Design Atelier
We sat down with Melanie Millner, owner of The Design Atelier, to learn more about her company and creative process.
What inspired you to open The Design Atelier?
I moved to Atlanta after graduating from The University of Texas with a design degree and was thirsty to learn everything there was to know about architecture and design. Instead of spending free time meeting new friends, I worked two jobs for two different architecture firms and spent weekends drawing plans for residential renovations, putting in 90 hour work weeks. I gained enough clients freelancing on the weekends to start my own business, so I drafted up a business plan and started The Design Atelier at the ripe old age of 25.

Describe your design style and philosophy?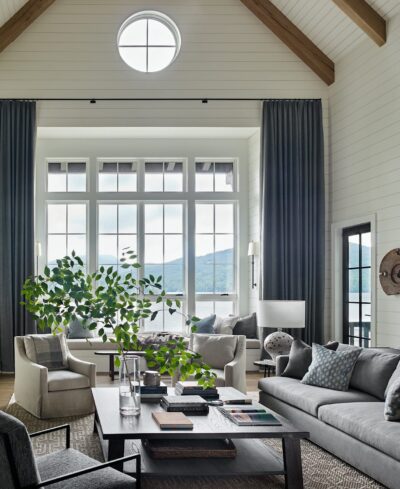 I like interiors to function well and have a casual elegance. My design style ebbs and flows with our clients, but the common factor is always a timeless and tailored sensibility

How do you and your team collaborate with your clients? What is the process?
We always start with an image presentation that is curated with images shared between the clients and my team. We build and edit this during the first month to make sure everyone has the same vision of the interiors before we move forward with any design selections. From there, we guide our clients through the design and construction process to help keep things organized, on track, on budget and enjoyable from the start of a project to the finishing touches of an installation.

What do you find most rewarding about your work?
Making a meaningful impact on the way people live in their homes.
Anything you'd like to add?
A good interior should stand the test of time….
The Design Atelier has completed projects in Aspen, Atlanta, Serenbe, Cape Neddick, Dallas, East Hampton, Highlands, Lake Burton, Rosemary Beach, Roswell, Stoneboro, and New York.
Learn more at The Design Atelier and @thedesignatelier