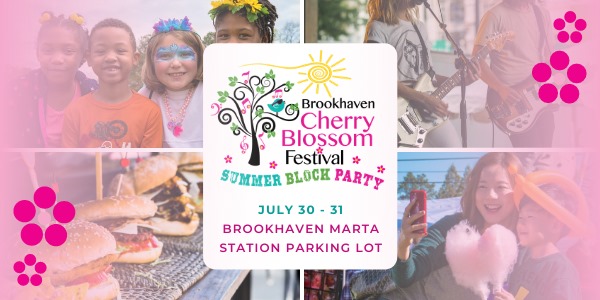 The Brookhaven Cherry Blossom Festival is back and better than ever!
The community of Brookhaven is celebrating its resilience throughout the past year – all while honoring the heroic efforts of first responders and medical workers at this Summer's Brookhaven Cherry Blossom Festival: Summer Block Party!
Event Details
July 30th – 31st, 2021
The free event transforms downtown Brookhaven into a family-friendly zone open only to pedestrians. Restaurants are invited to open out onto the sidewalks, welcoming guests back for their favorite dishes while enjoying live music, food trucks, a Kids' Zone, and more activities for all ages!
Continue reading "Brookhaven Cherry Blossom Festival | Summer Block Party" »