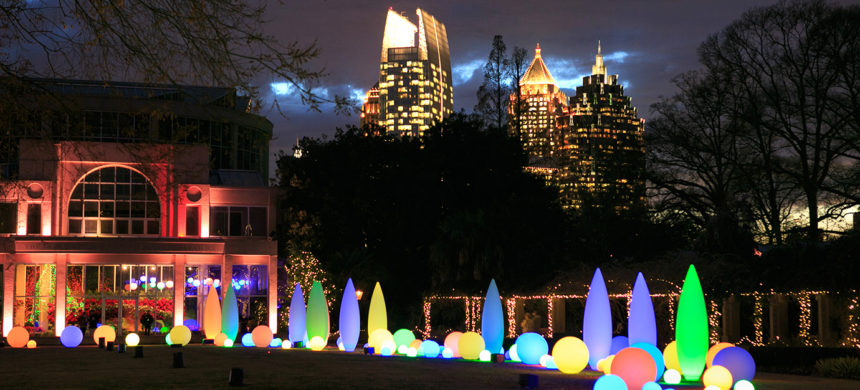 The Atlanta Botanical Garden invites Members to a sneak peak of the 2018 Garden Lights, Holiday Nights display, and this year is more magical than ever!
Event Details
Thursday | November 15th, 2018
6:00 p.m. – 10:00 p.m.
Location
Atlanta Botanical Gardens
1345 Piedmont Avenue
Atlanta, GA 30309
For one night only, Member tickets are $12.95 for both adults and children! While delighting in the return of Atlanta's favorite holiday tradition, friends and families will experience a series of festive treats throughout the evening.
Member will enjoy the bedazzling music and motion of the "Nature's Wonder" spectacle, which illuminates the Gardens with countless strands of synchronized dancing lights strung high over Storza Woods!
Event Highlights:
Explore new displays and the debut of the Skylights Lounge in the Skyline Garden
See the illuminated fantasy giants of Imaginary Worlds.
Debut of the Skylights Lounge in the Skyline Garden
Seasonal craft station for kids
Double discount in the Garden Gift Shop
Complimentary sweet treat
Don't miss this one-night spectacular event!
More information on the 2018 Atlanta Botanical Garden Member Premier Night.
Learn more about Morningside & Ansley Park, and see homes for sale.