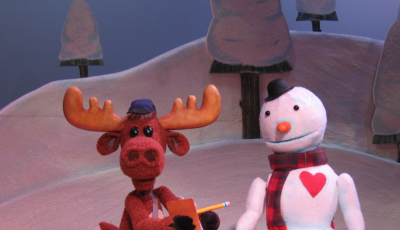 This holiday season, don't miss the magical tale of friendship and fun with Stan the Lovesick Snowman! Based on The Snowman by Hans Christian Andersen, the performance welcomes you into a winter wonderland just next door where love and friendship prevail in the end. 
Event Details
Through January 2nd, 2022
Location
Center for Puppetry Arts
1404 Spring St NW
Atlanta, GA 30309
There's ice skating, snowball fights, hockey, and… moose mail?!?! Yes, moose mail!  Each performance also includes the Create-A-Puppet Workshop, admission to the Worlds of Puppetry Museum, and access to Center for puppetry Arts' special holiday exhibit.
More information on Stan the Lovesick Snowman at Center for Puppetry Arts.