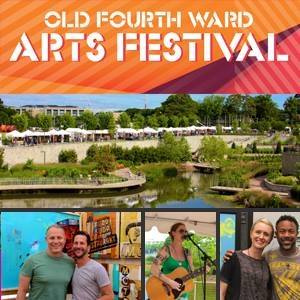 Celebrate Emerging Artists with the art-rich history of Atlanta at the Old Fourth Ward Arts Festival! After being postponed earlier this year due to concerns over COVID-19, the festival is a great opportunity to jump into Fall and support local artists.
Festival Dates
October 3rd – 4th, 2020
Festival Hours
Saturday | 10:00 a.m. – 5:00 p.m.
Sunday | 11:00 p.m. – 5:00 p.m.
Named "Best New Event" by the Southeast Festivals and Events Association, the beloved two-day arts festival has become the perfect embodiment of the neighborhood's artistic innovation! The celebration of community and tradition is presented by the Atlanta Foundation for Public Spaces for people of all ages, races, customs and interests.